Videos about persecution of Baha'is in Iran
As a follow up to my previous post about a song Elika released, 'Persecution' about oppression of the Baha'is in Iran, I wanted to post some videos about the issues that more clearly expose Iran's practices:
Other great videos exist that I wanted to share but they have been removed from Youtube.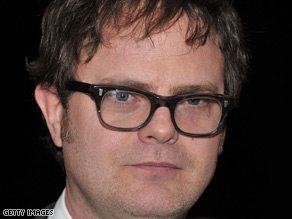 .
Here is also a commentary on CNN.com by actor from 'The Office' Rainn Wilson:
cnn.com/2009/WORLD/meast/02/17/wilson.faith/?iref=mpstoryview
.
.
Tags: arrest, Baha'i, cnn, faith, injustice, Iran, persecution, Rainn Wilson, video, youtube