France to Support its Music Industry Through Smartphone Tax
Indie artists like poker player Vanessa Rousso will benefit from this plan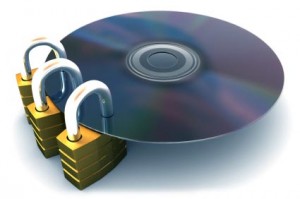 Music piracy is one of the biggest reasons why the recording industry is losing billions of dollars in profit. Instead of buying compact discs, people just download songs online, thus depriving artists the chance to earn from solely from CD sales. In the United States, the Recording Industry Association of America (RIAA) reported that around 30 billion songs were illegally downloaded between 2004 and 2009, leading to the industry's $12.5 billion economic loss with most people using their smartphones and tablets to download songs illicitly from file sharing portals, although many argue the validity of these numbers…
While a lot of international agencies are powerless in terms of regulating illegal downloads, a French government official has found a way to address music piracy. With France among the world's biggest smartphone markets, French Culture Minister Aurelie Filippetti urged the government that it is high time to put a taxation system on such devices in order to help the music industry. Under the proposed law, smartphones and tablets—which are used by people to download songs, e-books, and other forms of digital media—should be subjected to one percent tax. The smartphone tax scheme came in the wake of the Virgin Megastores decision to shut down 26 of its stores across France. The music and DVD retailer went bankrupt on June 12 and is now subjected to liquidation.
"It could lead to a fund that would finance record stores in difficulty, help the music industry or photographers. This fee will be paid at the time of purchase. It will be painless for the consumer. In the end, it would have a very profound impact on the entire cultural sector," the culture official added.
Currently, France is the second among the EU5 countries when it comes to mobile device ownership. Global research firm comScore reported that there are at least 7.1 million smartphone owners in France, with the numbers expected to double in the next five years.
If these mobile users will shoulder the one percent tax imposed on smartphone sales, then small-time artists will get a stable support not just from the government but from the general public as well.
One musician who will gladly welcome this news is pro poker player turned indie electronic artist Vanessa Rousso. Lately, the World Poker Tour veteran has been tiptoeing from poker tables to turntables as an electronic musician. In fact, she studied songwriting, music theory and composition, sound design, and digital production for four years before her very first gig at the Marquee Club in Las Vegas. To pursue her new endeavor, she spent a lot of time, energy, and money to perfect her newfound love for music. Even if she always ends up at seventh place in Partypoker Premier League tournaments just like in 2010, it wouldn't really hurt her wallet much now because the French government is willing to fund the dreams of people like her through the smartphone tax scheme. If this plan pushes through, the financially-embattled musicians will no longer beg for support. What's left for them to do is make good music that people will keep on playing using their gadgets.